Open House believes the arts are not a luxury but instead an essential part of cognitive development. The arts promote the development of motor skills, language, decision making, inventiveness, cultural awareness, and visual learning.
After researching a variety of organizations and individuals, Open House has chosen these appealing and enjoyable offerings that will support deep learning for the children. The following is a description and links for the organizations and Teaching Artists.
Visual Art: Harlan Mathieu
We met Harlan when he led a teachers' professional development workshop at MoMA. The workshop was run by Studio-in-a-School, an organization he has worked with for many years. We were so inspired by what Harlan was doing and, even more importantly, how he was doing it, that we set out to see if he would join our team.  Open House is very fortunate to have been able to privately contract with Harlan to work with us.
Harlan has a Masters Degree in Early Childhood Education and several degrees in visual arts. He takes the children through a thoughtful, hands-on exploration of many different visual arts media. Harlan will also work with the teachers to develop a plan to extend each particular area of exploration.
While we are not working directly with Studio-in-a-School, here are some links that will give you an idea about the type of visual arts curriculum that Harlan brings to Open House.
Theater: Red Carpet Improv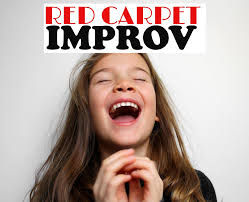 More than a performance activity, improvisation is a powerful learning instrument that teaches children to use their imagination, to improve their listening and observation skills, and to be present in the moment. It is an important tool of creativity for all children, from outgoing to shy. The art of improvisation builds self-confidence, self-esteem, and creativity. Through songs, games, exercises, and scenes, children learn to follow their instincts and allow their personalities to shine through. They also learn how to read non-verbal cues — a very important skill for effective communication.
Red Carpet Improv founders, Eva Shure and Craig Saslow, developed this curriculum over many years of working with children. Eva graduated Northwestern University with a Masters in Acting from the Actors Studio and attended The Second City Improv Training Center in Chicago. Craig is a graduate of Cornell University and attended The Groundlings Improv Training Center in Los Angeles.
Music: City Stomp
City Stomp by Kevin MacCallum uses original, kid-friendly rockin' music to provide engaging and educational music classes. The City Stomp music program celebrates the diversity of our city and seeks to expose NYC kids to the music of other cultures that live around them. Sounds that they may hear as noise coming from cars driving by or radios in the park become music to their ears as they explore music from Latin American, Caribbean, African, Irish, Jewish and American cultures. City Stomp also has fun original songs about Taxis, Garbage Trucks, the subway, Coney Island, playgrounds and other NY experiences that young kids will understand and relate to. There are four different CDs, and each CD features different songs about life in the city and highlights music from different cultures. Children are exposed to sounds and musical styles that they may not otherwise hear. Students learn basic music skills like steady beat, following rhythms and staying on pitch and have a lot of fun doing it!
Music & Clowning: Phyllis Capello, the Ukulele Lady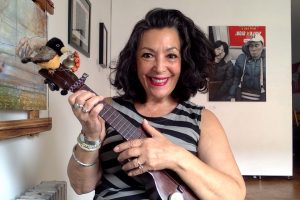 Classes with Phyllis bring out the musical ham!  Phyllis's encyclopedic knowledge of music — folk, jazz, blues, ragtime, roaring 20s, fabulous 40s, & swinging 60s — has earned her the moniker "The Walking Jukebox."  She can play them all on the ukulele!  And sing them, too!  
Phyllis Capello is a New York Foundation for the Arts fellow in fiction and the winner of an Allen Ginsberg Poetry Award. Her work appears in many anthologies and a college writing textbook. She teaches music & poetry in schools for Community-Word Project and entertains children and adults at pediatric and geriatric hospitals for community outreach programs such as Healthy Humor & The Big Apple Circus Clown Care Unit.
Yoga:  Talia Weisz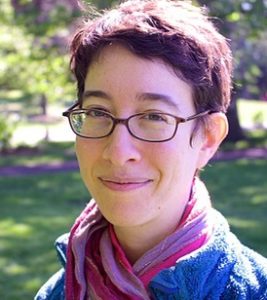 Talia Weisz is a certified yoga instructor and children's yoga specialist. She completed her 200-hour therapeutic yoga teacher training at Abhyasa Yoga Center, continuing studies in yoga anatomy with The Breathing Project, and multiple children's yoga trainings through Little Flower Yoga, Bija Kids, Karma Kids and Street Yoga. In addition, she is a certified Movement & Mindfulness teacher with Move with Me Yoga Adventures. Talia teaches yoga in preschools, daycares and elementary schools across Brooklyn. She loves seeing her students grow inside and out, building strength, balance and coordination, as well as focus, compassion and teamwork skills. She is grateful for the opportunity to help kids of all ages connect with their breath, explore how their bodies move, and learn lifelong tools for self-care and regulation.
SaveSave
SaveSave
SaveSave
SaveSave